Brooklyn Nets vs. Chicago Bulls
Fan Appreciation Night
Event Information
The Brooklyn Nets take on the Chicago Bulls on Saturday, April 8.
Disney Channel star and Hollywood Records/Republic Records recording artist Sofia Carson will perform in Barclays Center's Billboard Lounge immediately 8 after the Brooklyn Nets host the Chicago Bulls in the Nets' final home game of the season. Carson will also perform the national anthem prior to tip-off.
Make your dinner reservations today by calling 917.618.6340 or emailing [email protected].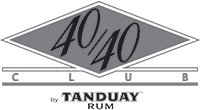 For information on individual suites, please call 718.BK.SUITE.
For hotel information, please visit New York Marriott at the Brooklyn Bridge. For special rates, check "corporate/promotional code" and then enter W85.