Brooklyn Nets vs. Detroit Pistons
Noche Latina Presented by Verizon
Event Information
The Brooklyn Nets take on the Detroit Pistons on Tuesday, March 21.
Make your dinner reservations today by calling 917.618.6340 or emailing [email protected].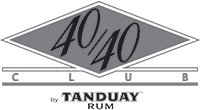 For information on individual suites, please call 718.BK.SUITE.
For hotel information, please visit New York Marriott at the Brooklyn Bridge. For special rates, check "corporate/promotional code" and then enter W85.