GREEN COMMUNITY CORNER presented by
Welcome to the Green Community Corner presented by National Grid. Here you will be able to find the latest information about Barclays Center's commitment to environmental sustainability, green initiatives and much more.
Green Community Corner Events Gallery
Other News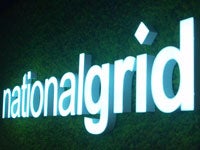 Caption for the video: Together, National Grid and Barclays Center created the Green Wall presented by National Grid located on main concourse of Barclays Center near sections 19 and 20.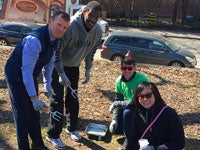 Fort Greene Park has plenty of Brooklyn's history within its boundaries. The Nets and National Grid teamed up to help with the upkeep of one of New York City's largest and most iconic parks.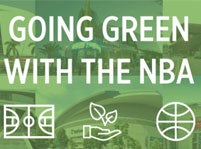 The NBA is spreading the sustainability message, educating basketball fans nationwide about the benefits of environmental stewardship and green building.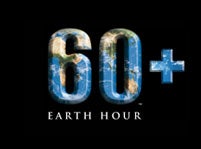 Barclays Center will join millions of people and organizations worldwide in "going dark" for World Wildlife Fund's Earth Hour, an international event in support of the environment.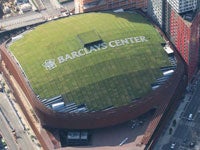 85% of on-site generated construction waste was diverted from landfill while 56% of the total building materials were manufactured using recycled materials.