Bus Transportation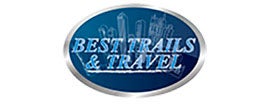 Official Charter Bus Sponsor of Barclays Center
Offering 10% off for all groups traveling to Brooklyn Nets games and Barclays Center events.
Visit Best Trails & Travel, call 212.206.6974 or email reservations@bttny.net.
Please be advise, after drop off, buses must park/stage outside "the neighborhood". Buses may return for pick up 30 minutes prior to event end. Note: Atlantic Ave between Ft Greene Pl and 6th Ave (eastbound/arena side) will be closed for pick up until approximately 30 minutes after event end.
To better accommodate your pick up and drop off, we recommend registering in advance of your bus information below.